About Us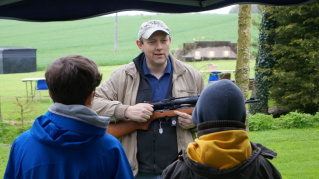 We are a small company of shooting enthusiasts with many combined years of game and target shooting under our belts, both for fun and for competition. Many of our instructors are military and/or NGB trained in skill at arms and weapon handling and in firearms instruction.
Many of the staff compete regularly in National Service Rifle Competitions and have competed in many different disciplines for over 20 years at venues all over the Country and abroad. All our instructors are members of relevant national governing bodies and are fully insured.
We feel passionately about target shooting and believe it is a very misunderstood sport and past-time. It is a sport that can be enjoyed by all walks of life - it is a more achievable and accessible sport than many non-shooters believe. Target shooting is a very safe sport and just like any other sport should be conducted in a responsible manner to avoid injury and mishap.
Associations
BASC - Trade Member
NRA Members
---

Any queries or concerns?
Please head on over to our contact us page to get in touch.
---